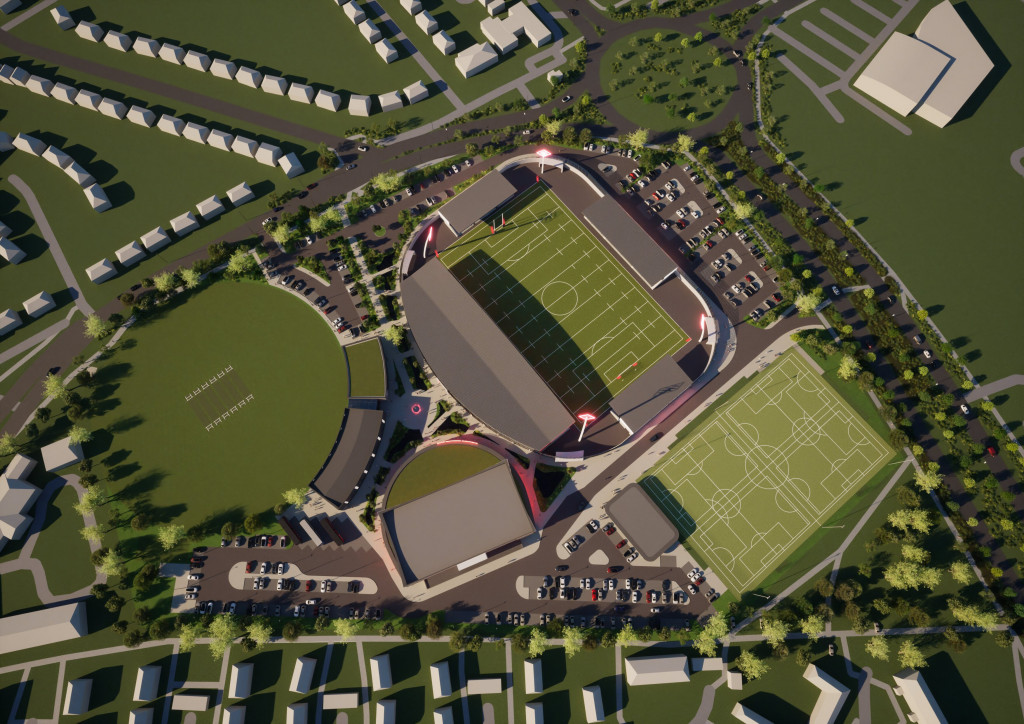 Proposed Site Plan
Have your say
We would like to inform you of two public consultation events that are being held to showcase the proposed plans for the development of a new sports complex at Meadowhead, as well as the redevelopment of Sheffield FC's current ground in Dronfield.
The Meadowhead complex will include facilities for Sheffield FC and Sheffield Eagles, as well as other community sports organisations.
The full planning application for the development of these sites is due to be submitted in early 2024, so we invite you to look at the proposed plans and have your say.
Tuesday 28th November
4pm until 8pm
Sheffield Transport Sports Club, Greenhill Main Road, Sheffield S8 7RH
Wednesday 6th December
4pm until 8pm
The Home of Football Stadium, Sheffield Road, Dronfield, S18 2GD
You are also invited to leave your comments in the form below.
---