POEM OF THE MONTH: STEALING THUNDER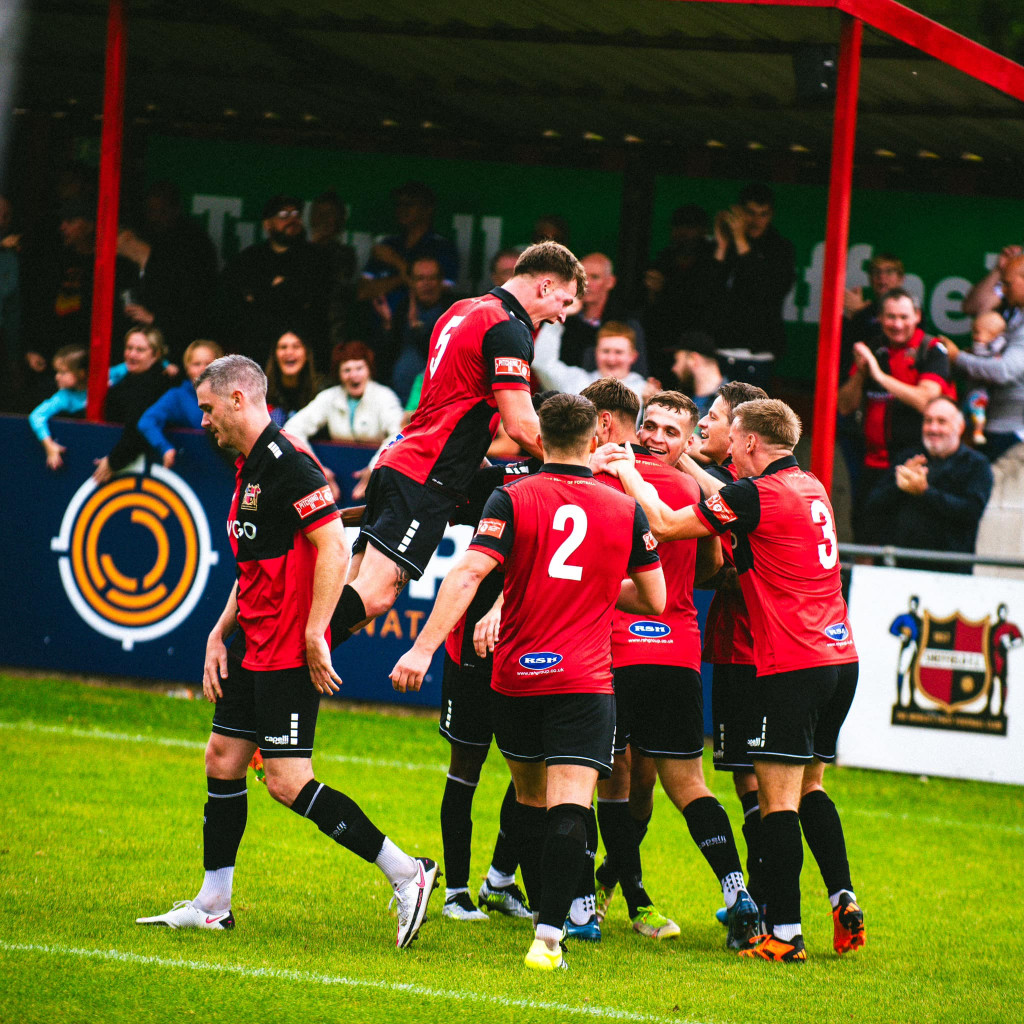 Stealing Thunder by Chris Towers - September 2023
I could smell strawberry smoked vapor as a queue
for silver foiled pies snaked before me, tea boiled
and others devoured steak and ale with warm beer.
Club directors strolled down steps from red painted
porta- cabins , looking like Duplo or Lego structures
from a lost youth. On the ground,
a cacophony of sound to my ears with squealing kids
with shouts and run arounds, enjoying the last rites of
summer holidays, yearning in yellow boots for half-time
penalties. Moving clip, clop- then swarming like flies
around a bottle top, before gathering around the pitch
like ants around skirting boards.
Stocksbridge deposited two goals in the Sheffield net,
the first after a clash of bodies with the ball dribbling in
almost as an afterthought and the second glanced to net,
sent past a 'keeper, rooted to the spot, rueing
his lot, as I watched from a corner behind the goal.
A Stocksbridge supporter, with a white, green
and blue flag, a Robert the Bruce, with his
full beard, stood stoutly, watching a tide of
home side raids , bearing down upon their goal.
Sheffield stole Stocksbridge thunder, putting steels
hopes asunder as the clouds amassed, light fading
fast and the home side lengthening strides.
Crosses pumped in from speedy wingers, fed to
heads as solid as lead and firm as tabletops made
of the strongest oak.
Their third goal headed in before the player tumbled
and then rolled forward like a barrel of beer down
a hill with legs and arms gathering as he rose.
A fourth goal, an angled header , and as the netting
shook the striker flew with aeroplane arms to his
mates, before the referee blew three whistles,
and players disappeared down a red , crimped canvas
tunnel, which looked like a caterpillar, with smiles
for Sheffield as the sky darkened.