Match Report: SFC Women vs Middlesbrough Women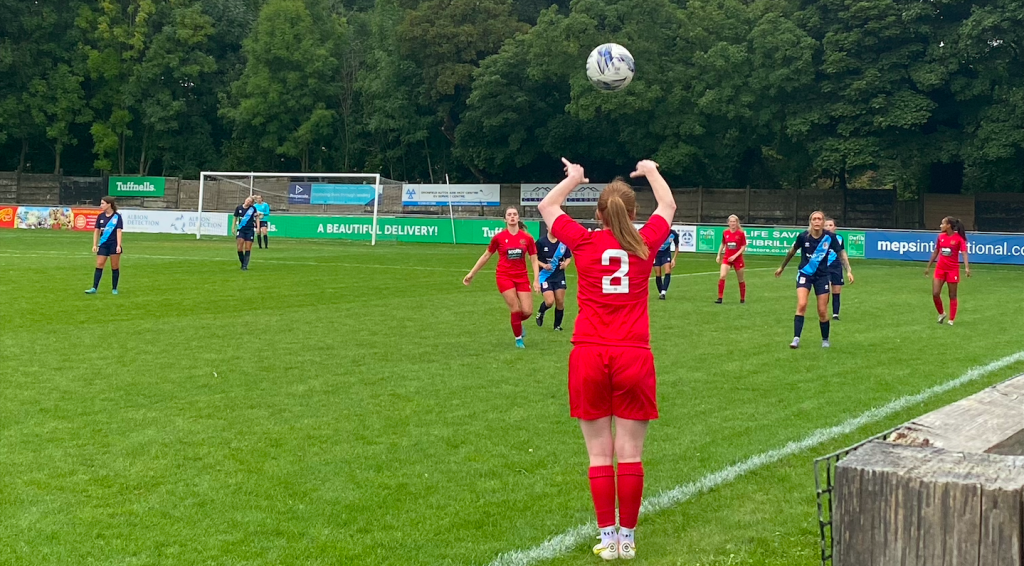 SFC Women - Phillippa Cassidy Shot by Kathrin Dick
The World's First bowed out of the FAWNL Cup after a tight 2-1 defeat against Middlesborough. A sublime chip from Molly Waite wasn't enough to progress to the next round.
Waite scored late into the game and brought the Tuffnells Home of Football Stadium into a frenzy as it tempted an almighty turnaround, after a spirited fight-back by the Club.
However, it wasn't to be as Middlesbrough soon converted a late chance of their own when Abbey Harland scored from the edge of the box just moments from time.
The Cup tie was a cagey affair that saw large portions of the game battled in midfield without either goalkeeper being called into action. However, Brooke Smith and Natasha Wood were both frequently called into action, making valiant defensive blocks.
Sheffield looked to make their mark on the game early on as Matilda Hallas-Potts' intercepted the ball high up the pitch and threaded Waite through on goal after only twelve minutes, but the striker couldn't beat the Boro 'keeper.
Hallas-Potts and Waite was a partnership that opened the Boro defence on multiple occasions throughout, with the midfielder proving her industry and winning the ball back before finding her striker in position, but Boro held firm.
The second period saw The World's First playing some more intricate football in possession and being equally as aggressive on the counter.
Boro struck first, after an hour. The opener reflected the nature of the game; a scrappy goal line scramble with the ball that eventually ricocheted off Middlesbrough's Harland and into the net.
Hallas-Potts proved her tenacity again when she picked Boro's pocket seven minutes from time and threaded through Waite, but the striker's shot spun just over the crossbar. Her success a short while later made up for the miss - but couldn't bring victory.
Despite the late upset, manager John Bennett believed the team had nothing to be ashamed of, "I thought we were brilliant," he said after the game.
"Looking at what we have tried to address in training - looking good at what we do, particularly possession-based stuff - in the second half we were outstanding (at that).
"The girls are understandably gutted with the manner that we lost the game - but these things happen, and I couldn't have asked for any more from them."
Report by Alfie Dickin